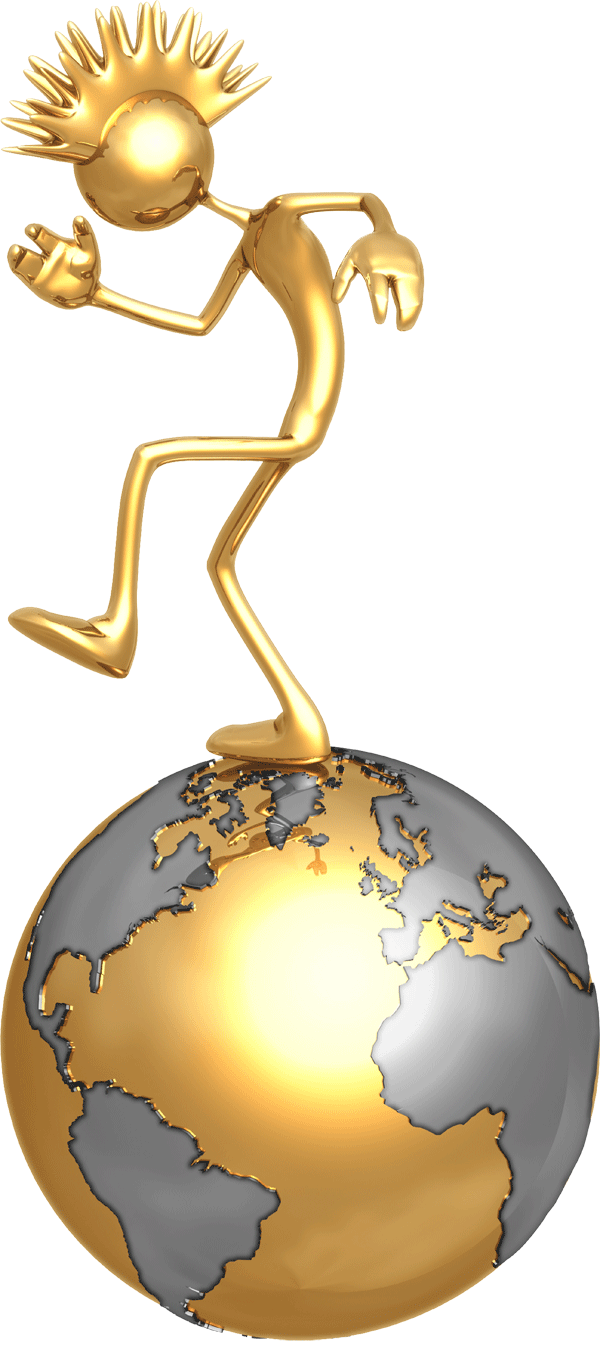 The World of Clogging
May 25-27, 2018
Cincinnati, Ohio
Workshops Fri. & Sat.
Competitions Sat. & Sun.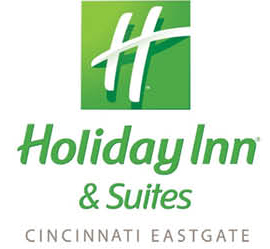 EastGate Mall, 4501 Eastgate Blvd. Cincinnati, OH 45245

$99.00 Clogger Rate
(regular price $150.00+)
BE SURE to say Group Code "CLO"
( IATA# 99801505 )
to get special reserved rates. Discount Cut-Off May 9, 2018
After this date, you may pay higher room rates, so reserve now.
reserve your room online at

For reservations, call
513-752-4400
1-800-465-4329
Be sure to refer to group code CLO (for "World of Clogging") when making reservations.
IATA# 99801505
PRE-REGISTRATION DEADLINE EXTENDED TO MAY 15, 2017
After this date you can come and register at the door for the great workshops!
2014 World of Clogging Workshop Photos
Judy Waymouth, of Canada, was honored at the 2014 World of Clogging Workshop and Championships for her dedication to the art of percussive dance and her influence on the styling of modern clogging.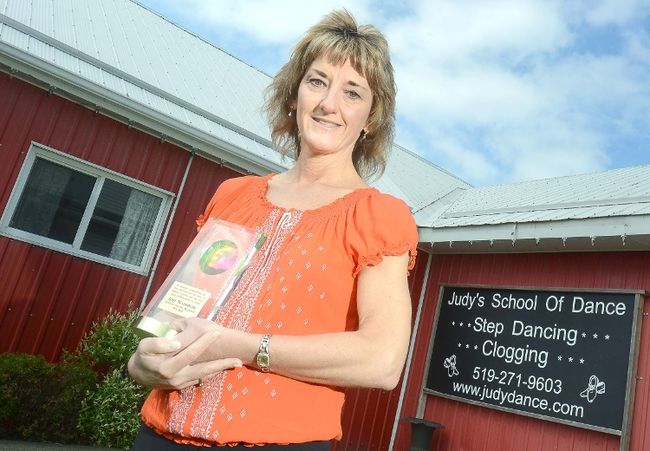 2013 World of Clogging Workshop Photos
The 2013 World of Clogging Workshop was the biggest in recent years and there was a great energy to the workshops and the fun dances all weekend! Our good friends from Canada, Judy, Kurtis and Kyle Waymouth came down to attend and Kyle WOWWED the fun dance crowd with an exhibition of his amazing percussive footwork. We are honored that Judy will be joining our staff in 2014!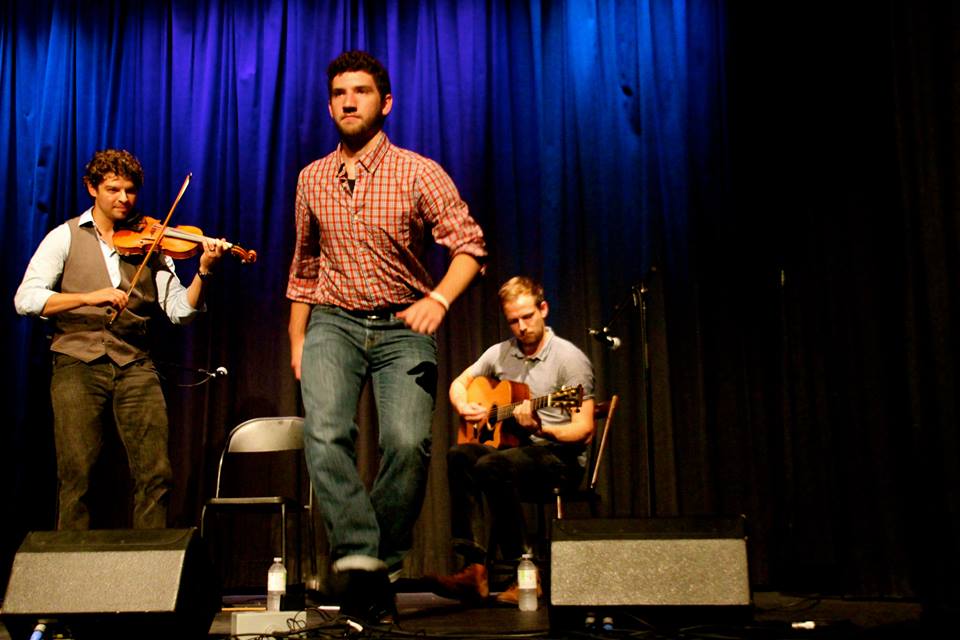 2012 World of Clogging Workshop Photos
Members of the percussive clogging supergroup ALL THAT came by the World of Clogging Workshop to rehearse for their appearance on America's Got Talent and delighted the workshop crowd with a steps class and a performance at the fun dance. These guys are so great to the clogging fans! Member Joel Harrison was a staff member and gave a special advanced class to the South Florida Cloggers who were in attendance!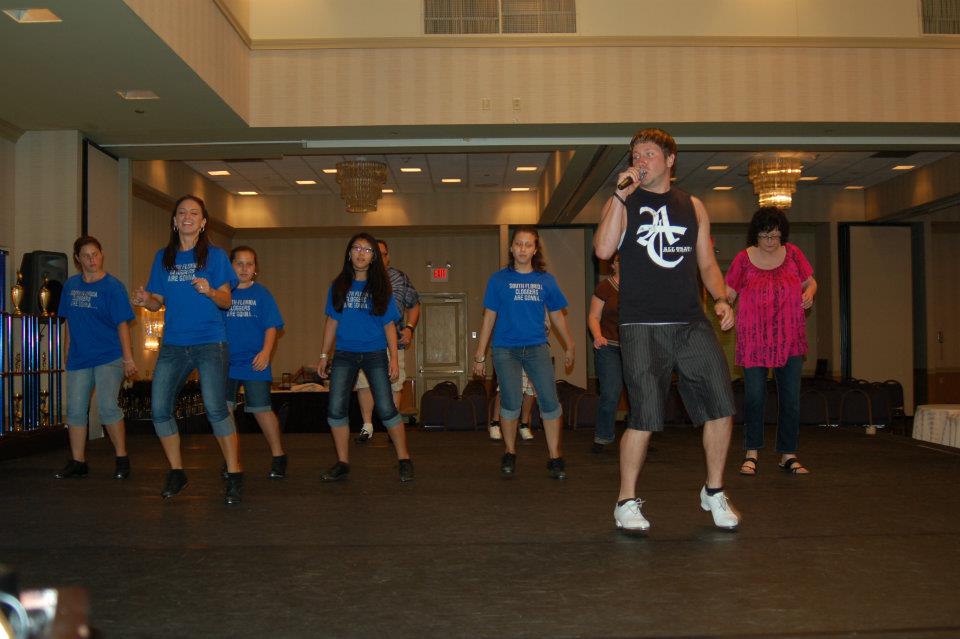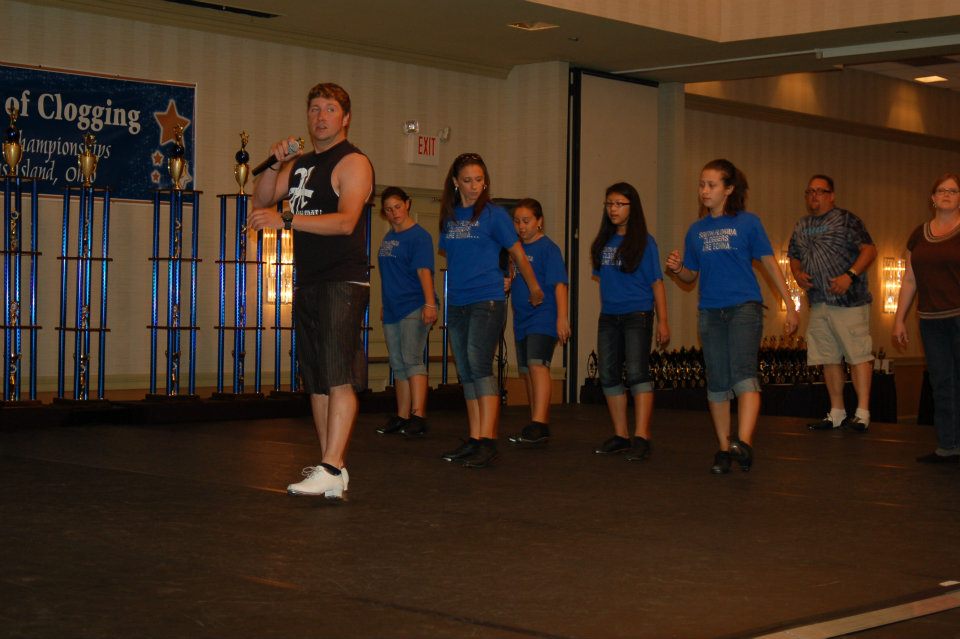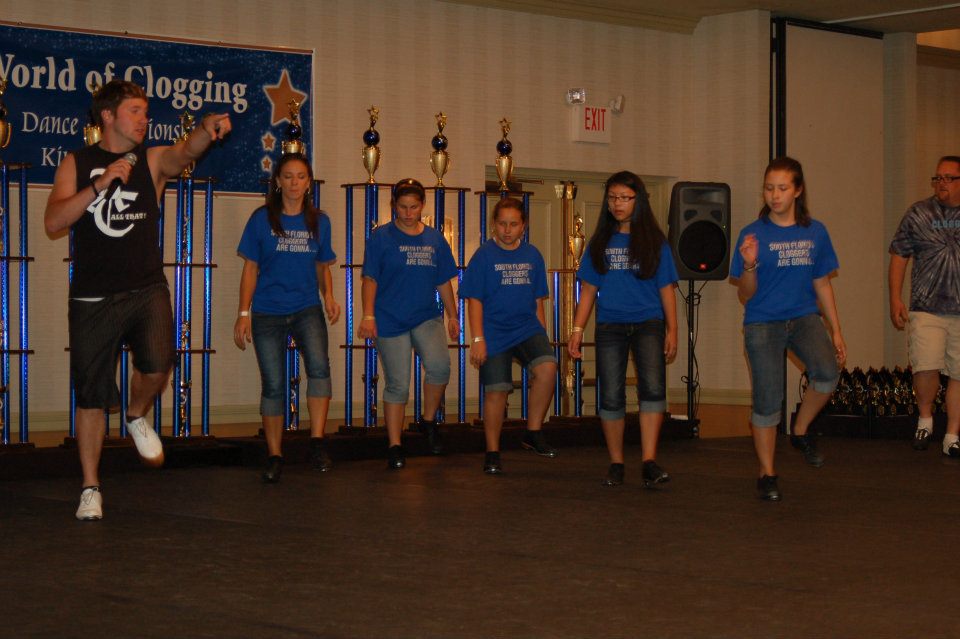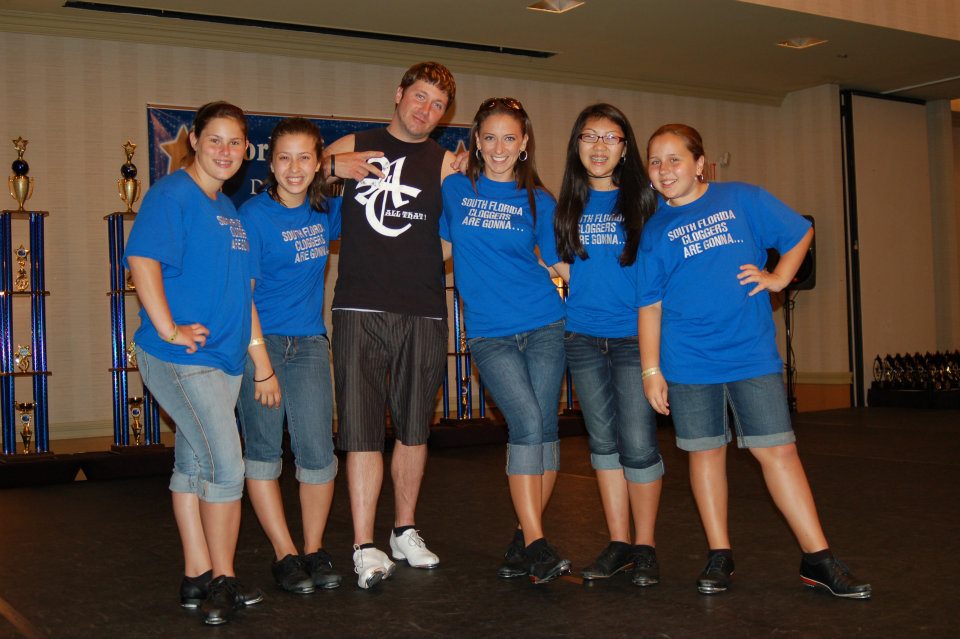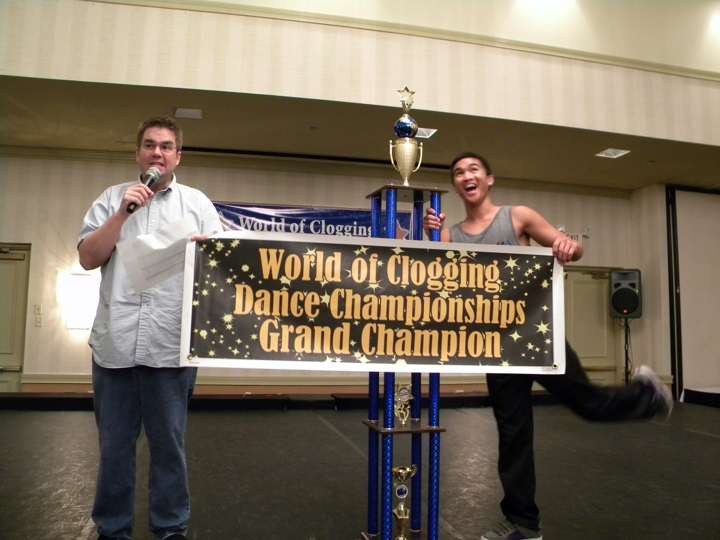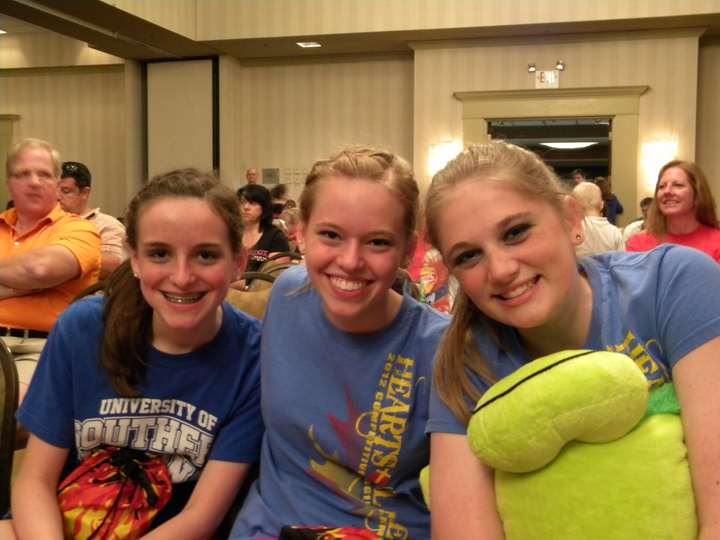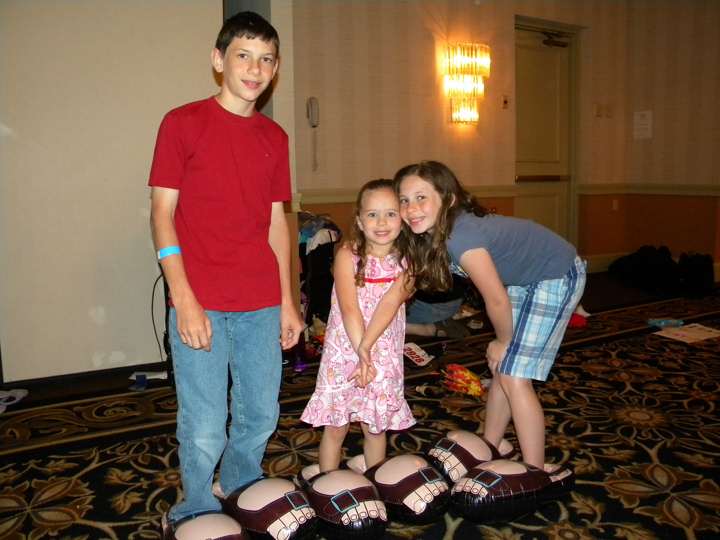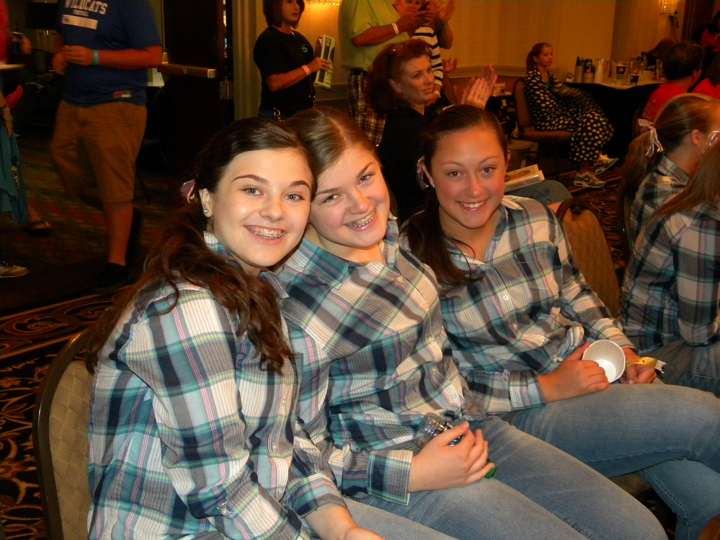 The "BIGFOOT" Clogging Challenge Friends forever!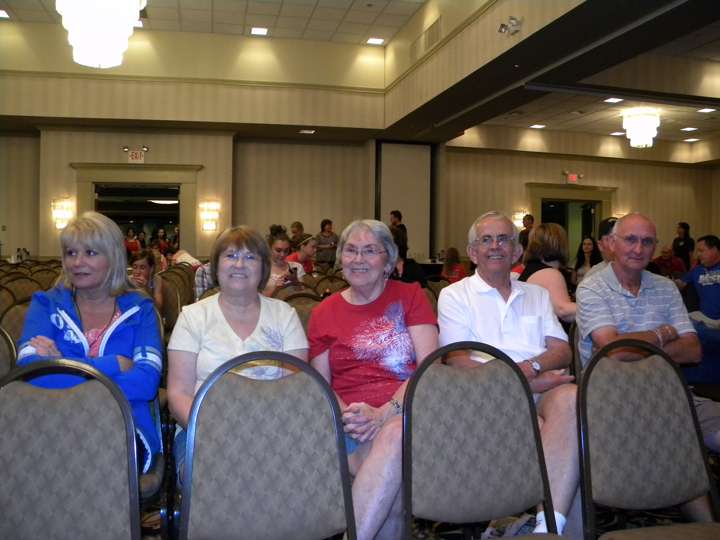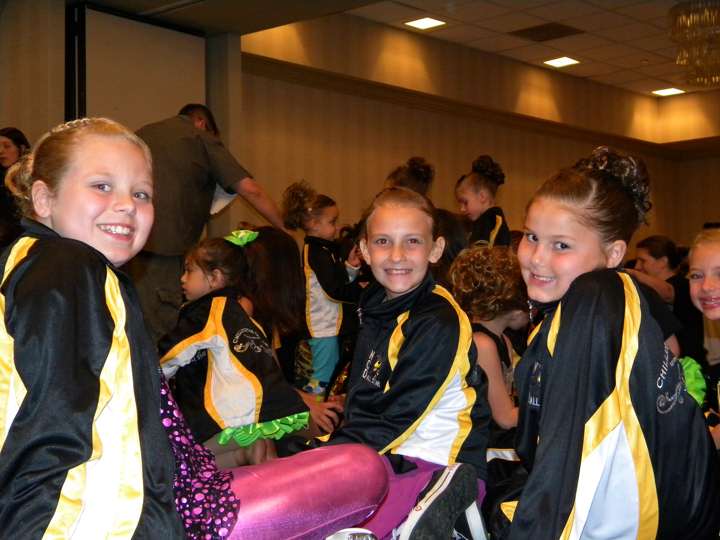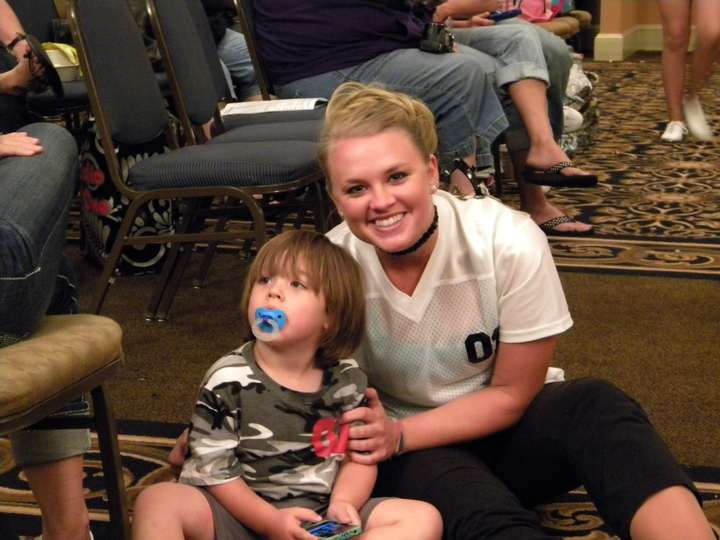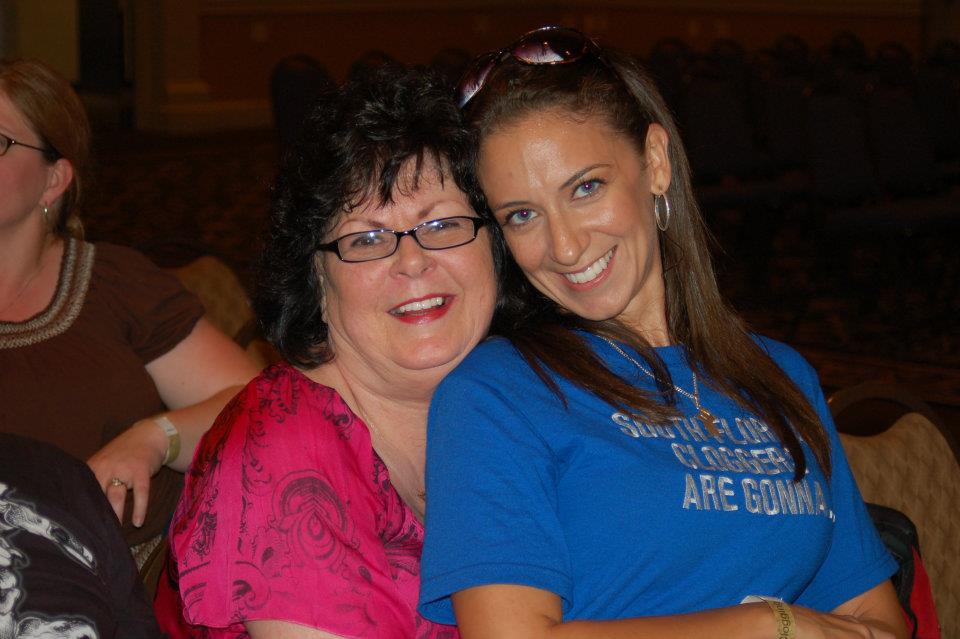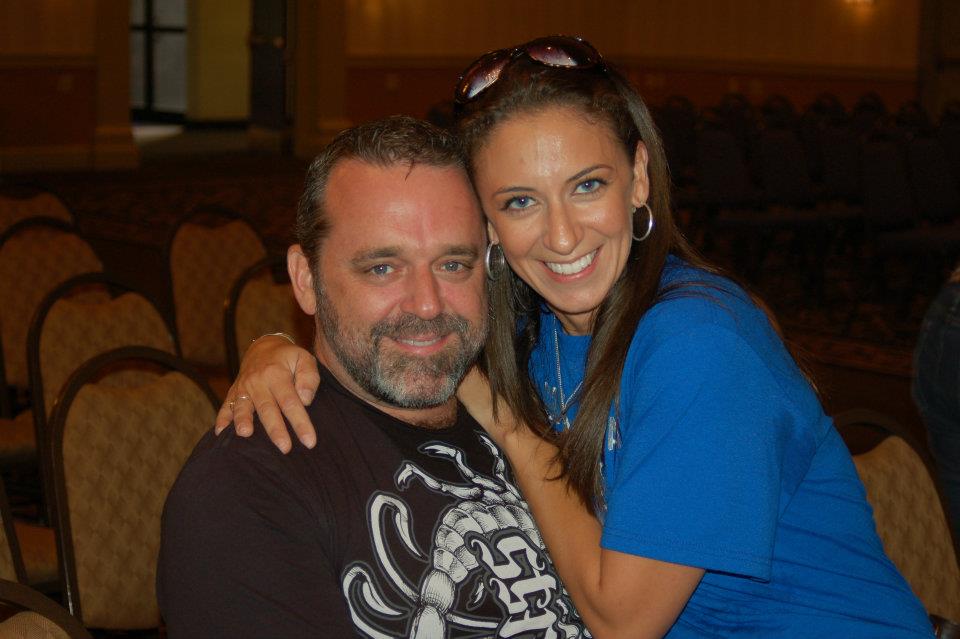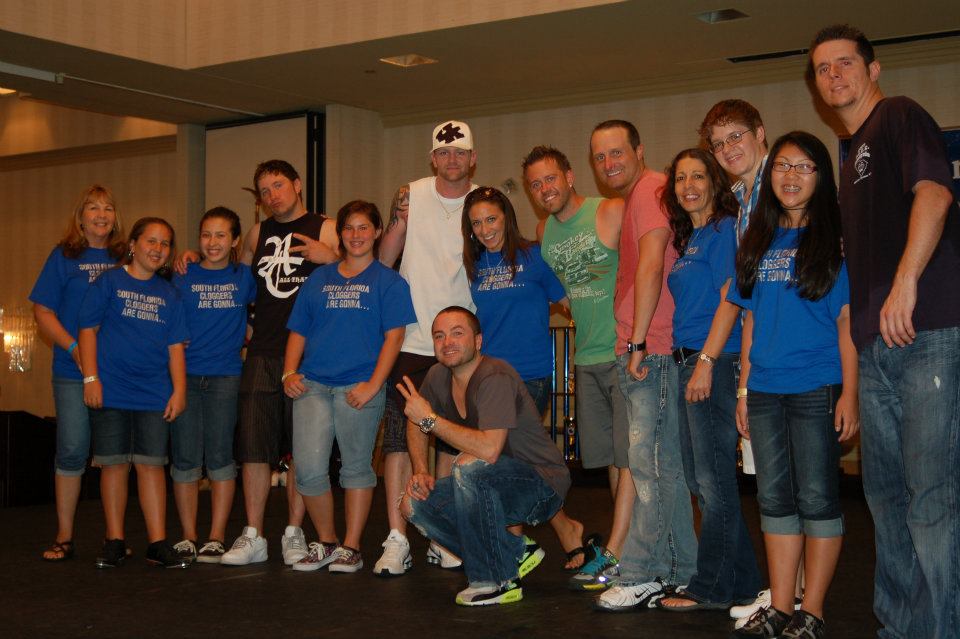 Members of the South Florida Cloggers with ALL THAT!
2011 World of Clogging Workshop Photos
We knew you were coming so we baked a cake!
Our good friends ALL THAT stopped by to teach some
steps and sign autographs and tshirts
Missy and Joe Joe!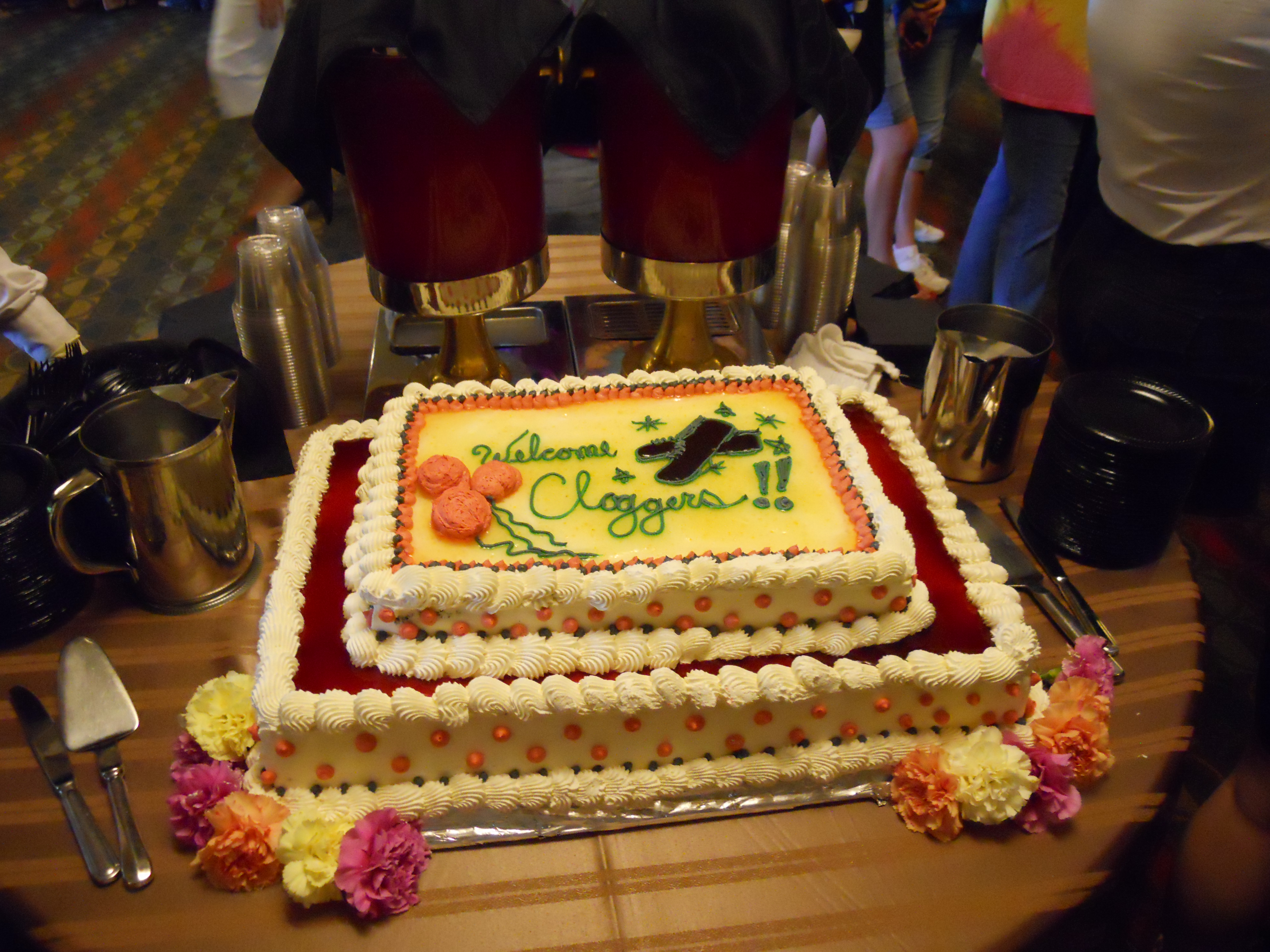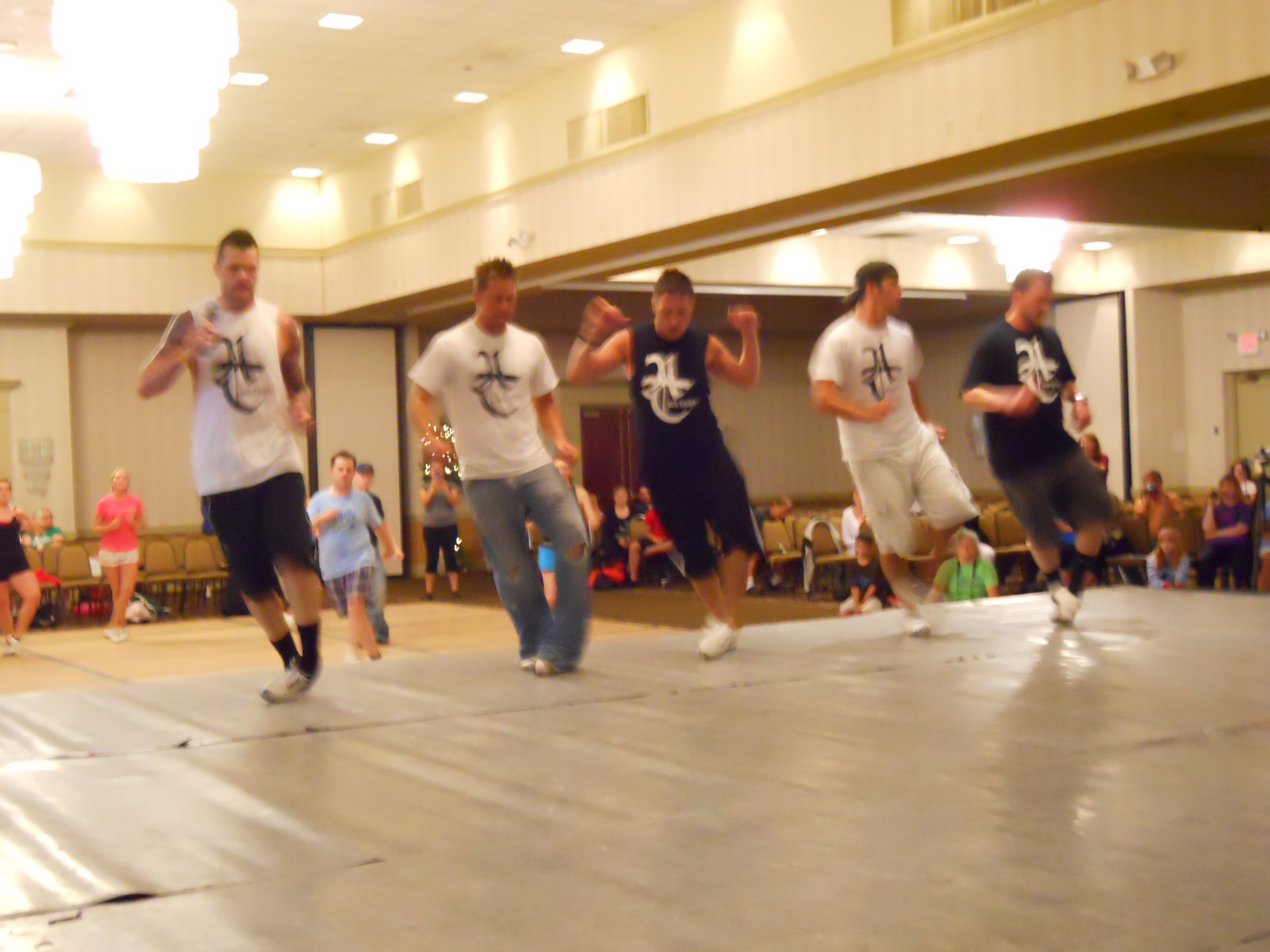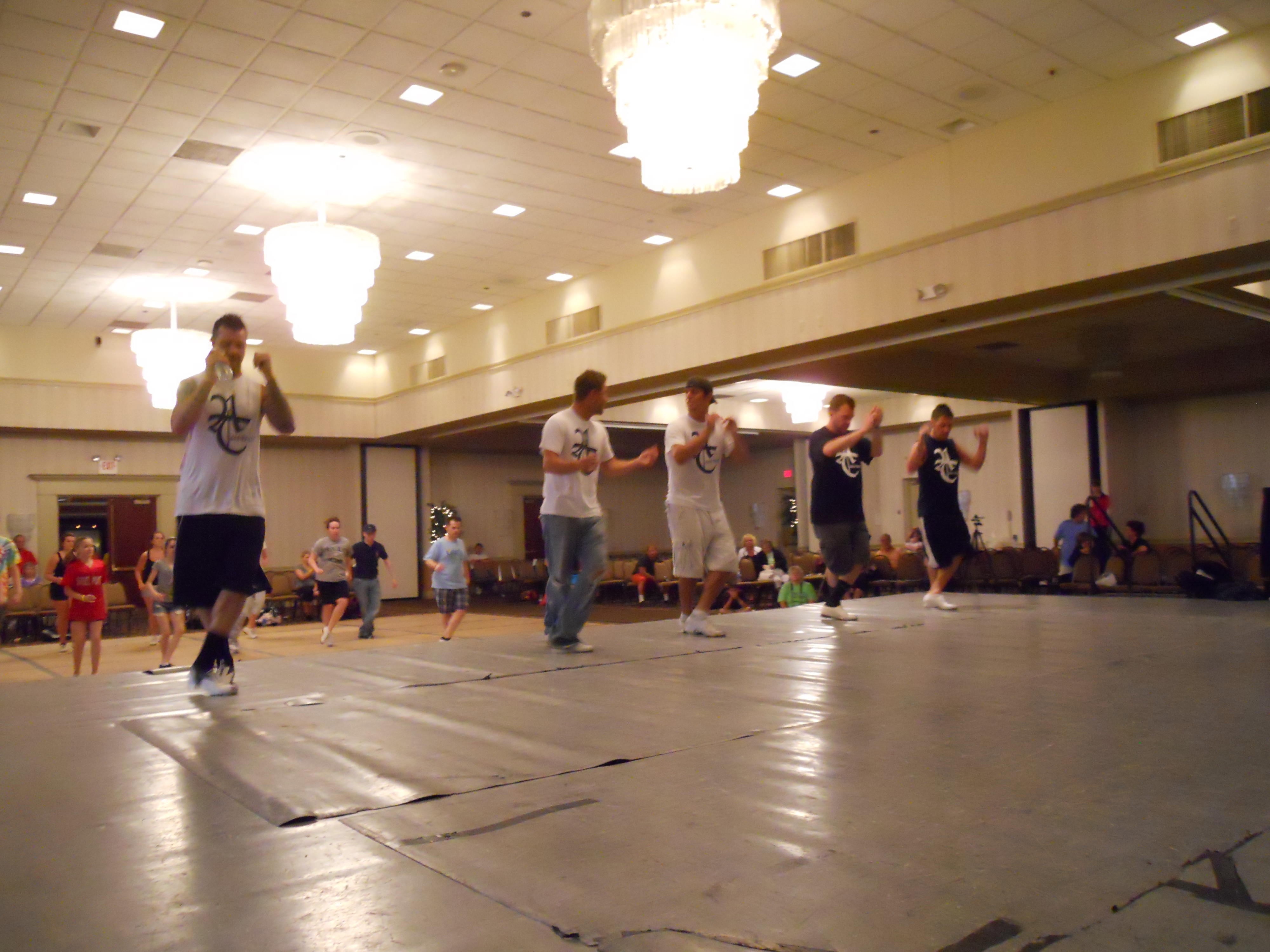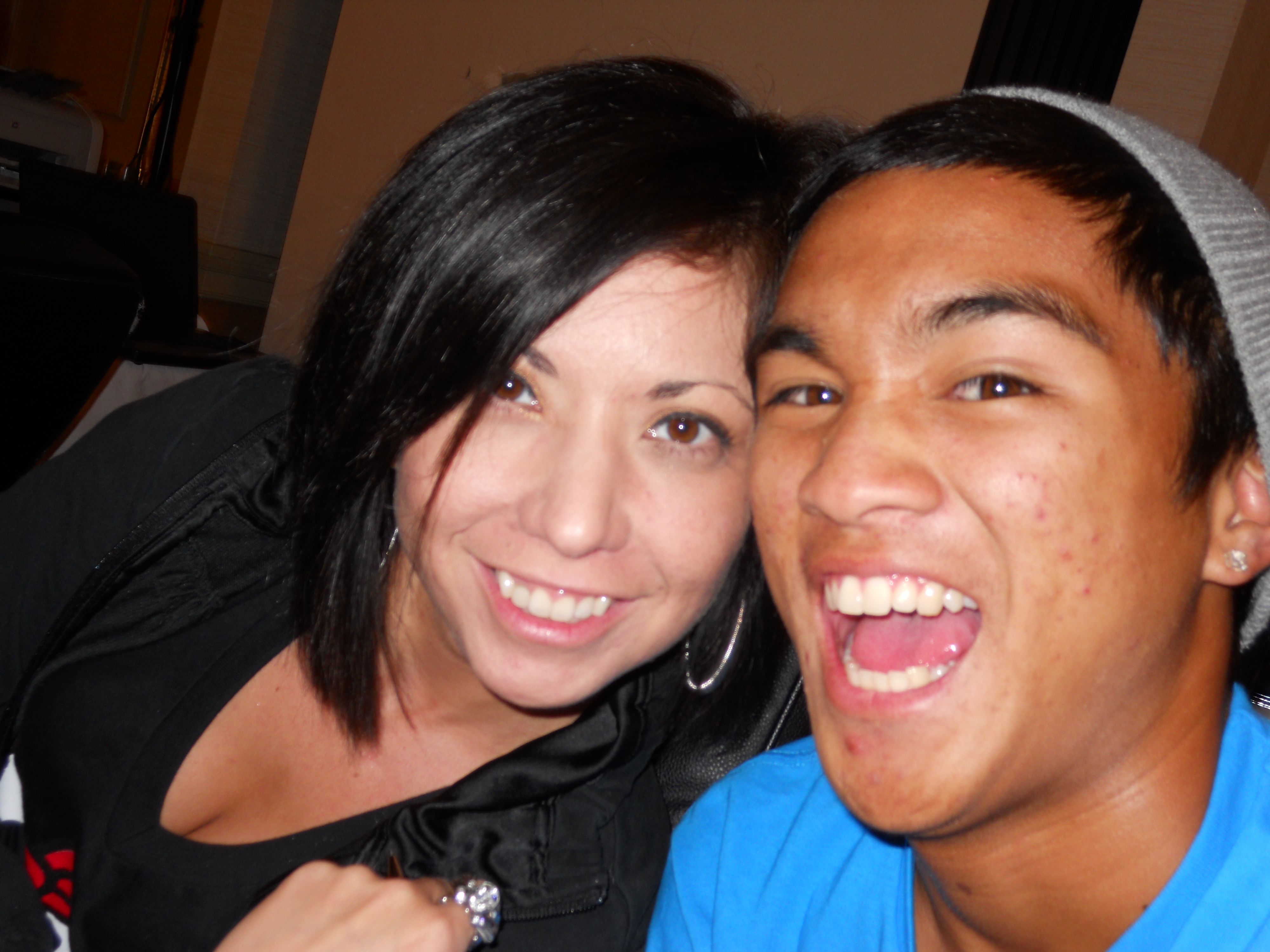 send us your photos at worldofclogging@aol.com to add to this page!